Guest post by Nicholas Wyman
A jobs revolution is upon us. Globalization and the fast pace of technological change will continue to sculpt the jobs of today and tomorrow – and skills training is shaping up to be the way of the future.
Now more than ever, we need to recognize that there is no single pathway for launching and building a successful future. Instead, we need to open our eyes to the countless opportunities for job seekers, at any stage of life, to gain the specialized skills to land rewarding and lucrative careers.
Yet despite the vast number of jobs available, employers are finding that there aren't enough people with the 'right' skills for the job. According to a recent Accenture survey, a stunning 46% of U.S. executives anticipate that over the next two years they won't have the skilled labor they need. [1]
This skills shortage poses a real threat. Sixty-six percent of the executives surveyed by Accenture face losing business to the competition, and 64% will lose revenue thanks to the lack of skilled employees. More than half risk a serious drop in customer satisfaction, stalled innovation, and delays in development of new products and services.
So what is the reason for the skills gap that we now face?
Unfortunately, there remains a common misconception that a traditional four-year college degree is the only logical choice for intelligent, motivated people.
Yet successful careers are not handed out with college diplomas; they are built through imagination, passion, and dedication to getting the right education, at the right time.
Looking out to 2020, a recent report from Georgetown University's Center on Education and the Workforce shows that 66% of tomorrow's jobs will not require a four-year degree [2]. Half of those jobs, however, will require training beyond high school such as vocational certifications or Associate's degrees.
The same report shows that employers will continue to place a high value on transferable employment skills like communication, active listening and leadership. These skills and others, can easily be acquired at community colleges or through other types of vocational training, and are often the key ingredients in crafting a dream career.
In researching for my book JOB U, I had the privilege of connecting with a number of people who have carved out their own unique, rewarding career paths in surprising ways. The common thread was not a four-year degree or diploma; it was that they followed their passions, going where their interests led them, and gaining the necessary skills along the way.
And keep in mind that skills training isn't just for jobs in the trades. Today, vocational training is a direct pathway to well-paying jobs in technology and engineering, business, hospitality, health care and more—just about any job sector you can imagine. Far from being second-best, skills-based learning is now, more than ever, the way to make a dream career a reality.
So what can you do?
1 Discover what you love to do (without it costing a fortune).
What better way to discover what you enjoy than by trying it out? Just signing up for an online course or an introductory class at your local community college can give you an idea of what you want, or don't want, to do. And, best of all, it's much cheaper to test the waters this way than to sink thousands of dollars into a semester at an expensive university.
2 Consider different ways to learn.
For many people, the traditional structure of college—sitting in a classroom and listening to a lecture—is a difficult way to learn. There are many different learning styles, and the typical classroom format only appeals to one of them. Many of us learn better by doing, and seeing results in the real world. Others benefit greatly from having the focused attention of a mentor, which is often an aspect of apprenticeships and traineeships. Vocational training provides limitless opportunities to learn in different ways and contexts, helping build confidence as you build skills.
References:
[1]Accenture. (2013). Accenture 2013 skills and employment trends survey: Perspectives on training [PDF].
[2] https://cew.georgetown.edu/recovery2020
---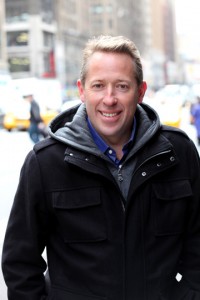 About the Author
Nicholas Wyman is a speaker and expert on applying real-world solutions to the challenges companies face in finding skilled employees. He is CEO of the Institute for Workplace Skills and Innovation, which develops mentoring programs for corporations and places people in apprenticeship and training programs globally. He has an MBA and has studied at Harvard Business School and the Kennedy School of Government.
Learn more at jobubook.com/