Reprinted with Permission:
Hi from The BirdBrain Team:
As educators, we know that you are constantly striving to find new and exciting ways to inspire students and encourage creativity and innovation in the classroom.
Using Robotics to Teach ELA Curriculum
Combining reading and robotics is an exciting way to get your students' creative juices flowing and help motivate them to analyze passages they are reading more completely.
Students Worked Together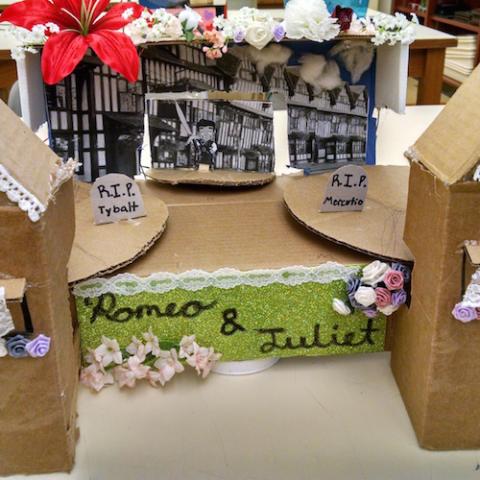 Students were asked to bring scenes from Shakespeare to life by creating robotic dioramas representing excerpts from Romeo & Juliet. Each group of students was asked to symbolically show important points of the passage through robotic elements and record an audio recording of their passage.
This is exactly what teachers Heather Harapko, Dayna Hrin, and Sue Mellon at Springdale Junior/Senior High in Pennsylvania did with the Hummingbird Kit.
To learn more how the Hummingbird Kit helped motivate students to read Shakespeare more critically, you can check out the project curriculum and aligned standards here
Kits with the Classroom in Mind
Programming is Easy
The HummingbirdBit can be programmed with a variety of coding platforms from simple block coding to more complex scripting languages. Students can program and connect up with the HummingbirdBit using most computers and mobile devices. Birdbrain provides a very simple graphical "User Interface Selection Tree Portal" making it super easy to navigate getting started.
More STEM – STEAM Robotics Applications
How to Contact & Follow Birdbrain Robotics